Dundee Electronic Recycling recycles any and all used, damaged, no longer wanted, or scrap electronics and eWaste in any condition. Below is a list of items that are commonly accepted. Nearly any electronic device is accepted; however please call ahead if you are unsure of an item's acceptance.


Computer Monitors
Computer Mainboards
Batteries
Modems
Printers
Fax Machines
Photocopiers
TV's
Scanners
Telephones and Cell Phones
Pagers
Answering Machines
Audio/Video Players & Recorders (MP3, CD, Cassette, etc)
Cameras (Web, Digital, Analog)
Equalizers
Radios, Receivers, Speakers
Turntables
Video Game Consoles & Accessories
CPU's & Computer Towers
Laptops
And more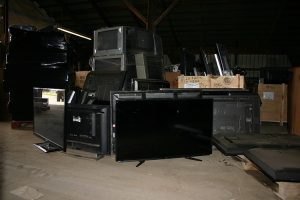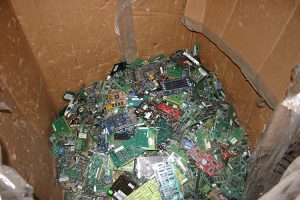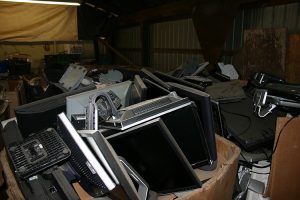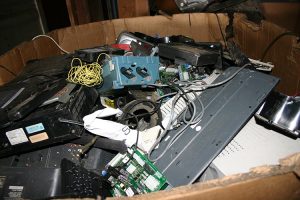 HOW ITEMS ARE RECYCLED
Products are recycled in order to recover reusable materials and prevent hazardous materials from entering landfills. The products which contain these recoverable and desirable materials are dropped off at Dundee Electronic Recycling by businesses and individuals, who are paid for the unprocessed product such as old computers. Dundee Electronic Recycling then sorts and sells these unprocessed products to authorized processors who break down the products into raw materials and precious metals. 
Highly desirable, recoverable precious metals in electronics include aluminum, copper, gold and silver. Other reusable materials include glass, plastics and ferrous metals. From an environmental standpoint, the most important aspect of e-waste processing is the proper handling and collection of hazardous and toxic materials such as chromium, lead, cadmium, mercury and beryllium which can leach back into our ecosystem.